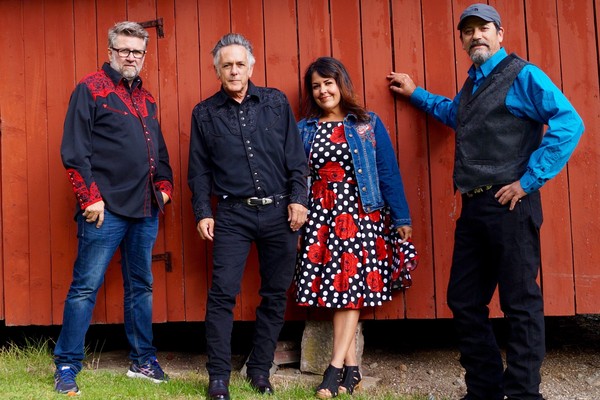 National Cash
Kr 200,- + avg. / 22.06.18 22:00

Del denne siden
National Cash is an Ojai California based group of musicians, led by Danny Fletcher who has been a Johnny Cash fan since boyhood. Danny's high energy style is contagious and entertaining. Danny's desire is to give opportunity to fans, young and old, the experience of hearing Johnny Cash's music the way it is supposed to be heard; in a live setting. Danny, and National Cash expertly escort the audience on a trip down memory lane through Johnny Cash's musical repetoire.
Danny's wife, Brandi, joins the fun onstage to help Danny walk the line. Their sweet renditions of the Johnny and June duets are a highlight of the show. Danny and Brandi re-create, with minimal effort, the playfulness and intimacy that Johnny and June were known for. Danny and Brandi's rendition of "If I were a Carpenter" is as touching as "Jackson" is delightful.
National Cash's connection to Johnny Cash is deeper than just a love of his music. It is well known that Johnny Cash spent several years in Ventura County, California near Ojai where National Cash is based. National Cash intertwines local stories and historical anecdotes with the music to help bring Johnny's bad-boy reputation to life, giving fans a taste of his time spent in the Ojai Valley.
To bring the Cash-sound alive they have Bob Wright from Ojai California on bass and Totto Hansen from Norway on drums.
National Cash's Johnny Cash Tribute is truly a show not to be missed!